Direct Mail Advertising
Whether it's a targeted mailing or USPS Every Door Direct Mail we have the expertise to meet your needs. We have done targeted mailings of over 25,000 pieces or EDDM projects as small as 2,500 pieces. No project is too large or too small. We custom create your piece at reasonable prices handling the entire process from beginning to end. You simply provide your logo and offer and we take care of the rest. We can also take care of all of your printing needs at prices you'll love. Call us today for a free quote!
View 9x12 Videos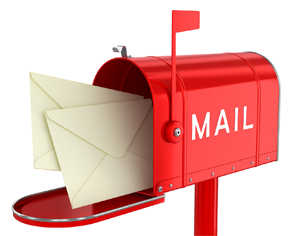 Cooperative Ad Campaigns
We specialize in postcard campaigns of all sizes and types but also offer cooperative campaigns in the Wichita area for business owners who would like to share the cost of design, printing, bundling, mailing, and postage. These campaigns feature 14-16 Ads on a GIANT 9x12 Postcard with no competition. How many times have you paid good money for ads that feature your competitors as well! Who wants that!? These campaigns are VERY affordable and we don't lock you in on a contractual commitment. If an ad isn't working for you – why would you want to pay to run it over and over? That's throwing good money after bad, and it can really damage a business. We are flexible, nimble, and reasonable because we want to help your business, not hurt it. We offer discounts for running successive ads and we have a feature to tie in a digital coupon so that your ad can be viewed and utilized as many times as you and your customer's wish!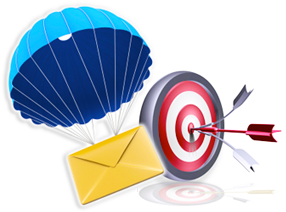 Targeted Mailings
Choose from various sizes of targeted postcard mailings. We can do mailings of any size using custom lists for targeting businesses, or using USPS Every Door Direct Mail for mailing to consumers. We can handle everything from start to finish including Graphic Design, Printing, List Processing, Sorting, Addressing, and Barcoding. We have the best printing prices in the industry so rest assured that your mailings will be high quality yet low cost.

We will not be undersold on printing and we can handle any sort of printing for your business including business cards, brochures, postcards, rack cards, door hangers, flyers, menus and more!
Smart Marketing Campaigns
Direct mail is particularly useful for small businesses due to it's ability to laser target your resources where they are likey to produce sales to both new and existing customers. Effective campaigns require good planning, current lists, a well thought out offer, and strong secondary systems such as an up to date, high converting website. We can help you every step of the way to ensure that your campaign has a personal touch and entices your prospect to take the next step.

Here is a great resource put together by Compu-Mail that discusses the power of direct mail advertising. Direct mail has proven itself time and time again as a timeless, personal, fast and effective form of marketing. With its ability to be scaled, measured, personalized and targeted it's a perfect solution to maximize any marketing budget.